Browns, Wicket Finding Success with Facial Recognition

Wicket began working with the Cleveland Browns to set up a facial ticketing trial program to see how it could benefit the fan experience. The trial quickly developed into a partnership that included use of Wicket's entire platform – which caught the attention of the Sports Business Journal who wrote about the partnership, which you can find below:
The Browns are pleased with the results of an ongoing experiment to allow touchless entry to FirstEnergy Stadium with facial recognition software created by Wicket, Wicket, a spinoff of the in-venue ad measurement firm ISM Connect. Wicket makes camera tech that can identify fans even with masks on, allowing them to walk through ticket gates while complying with CDC guidelines.More than 365 ticket-holders have opted in, Browns VP/IT Brandon Covert said, and none have been identified incorrectly so far.

A key selling point for Wicket, compared to say, CLEAR, is that the data and images collected by the Browns stay with the team–for the single purpose of Browns or FirstEnergy Stadium use.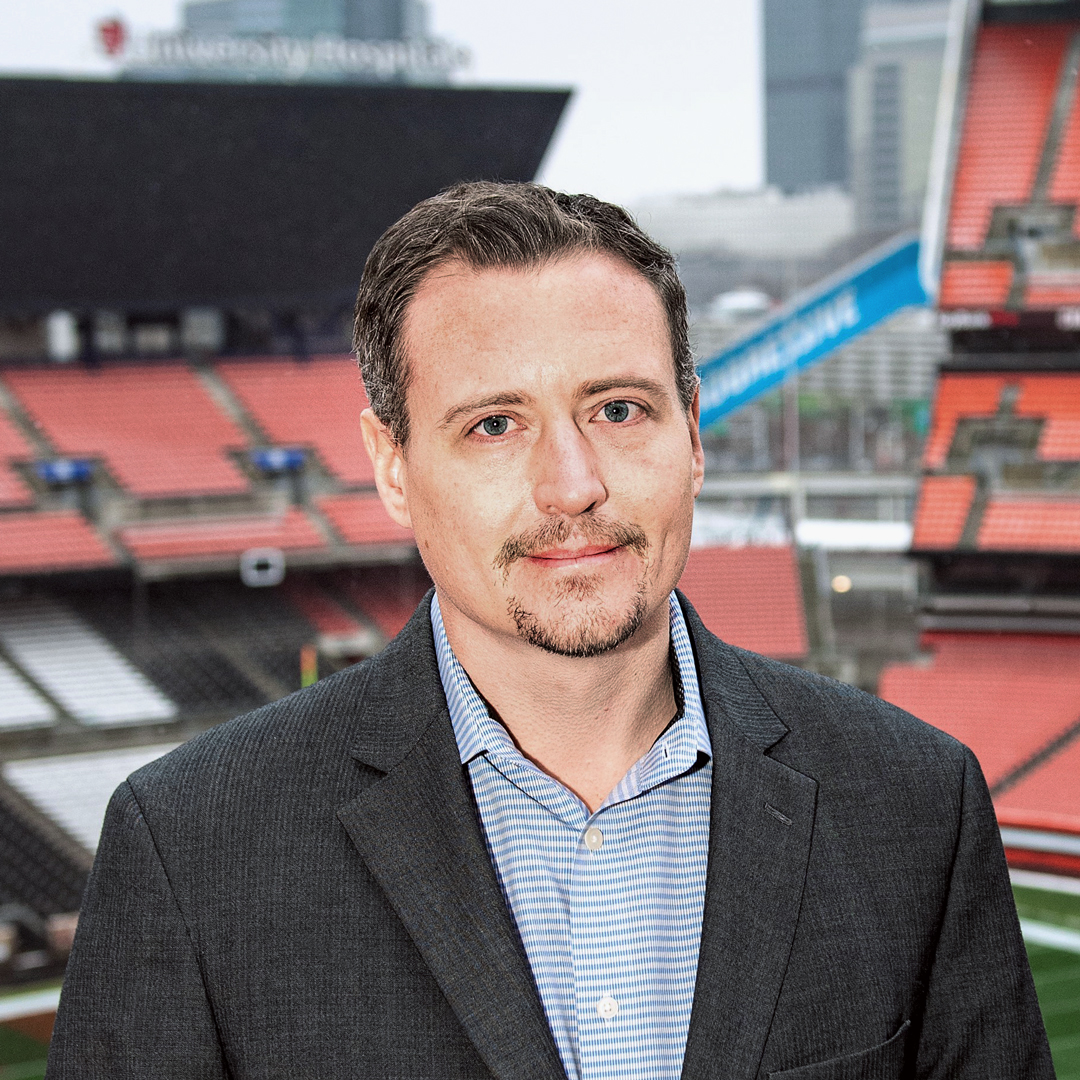 vp of information technology
CLEVELAND BROWNS
"Masks are a problem," said Wicket VP/Venue Partnerships Jeff Josephson, but they can still get a reliable identity based on the parts of the face still exposed. "There's no exception to the rules requiring a mask, and we had to be able to operate in those confines."

The Browns already use Wicket for access control at team HQ, and will also implement it for back-of-the-house access at the stadium. They also envision using it for line optimization once crowds return in full, Covert said. For fans that opt in, "this will be for fan experience only," he said.

To learn more about our sports and entertainment solutions, click below.