Chances are you've seen this photo before from the 2022 PGA Championship at Southern Hills Country Club. It went viral not because of the amazing punch shot out of the trees by Tiger Woods, but because of the genuine moment taking place behind him by golf fan Mark Radetic. 
This image perfectly captures the overwhelming tendency of sports fans to be glued to their phones instead of being present and soaking in the whole reason they are there in the first place – enjoying the event. 
The fact that so many people cheered on Mark's choice to keep his phone in his pocket, and turned him into an everyday hero and subsequent spokesman for Michelob Ultra, demonstrates that the majority of sports fans are aligned on this topic.
For the majority of fans, phones have become an integral part of the post-covid fan experience at virtually every stadium and venue across the globe. Whether it be pulling up tickets to enter a game or tapping to pay for a hot dog and beer, it's almost impossible these days to decouple the phone from the fan.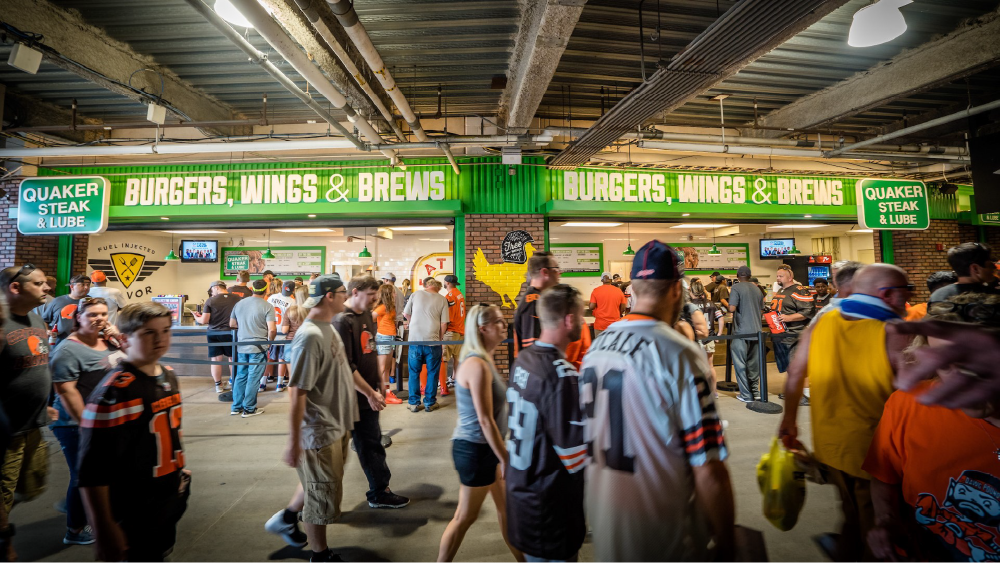 On top of that – most of these actions inevitably lead to dreaded "phone fumbling". We've all seen it, and we've all been there – trying to remember an app login we signed up for last season, swiping through 5 tickets one-by-one as the masses behind you impatiently wait, or wrestling with that pesky clear plastic wallet sleeve that for some reason is always impossible to remove your ID from when asked for proof of age.
Innovations in technology do in fact bring along credible improvements to the human experience in many aspects of life, and live events have definitely become a benefactor of new gadgets and products that just 10 years ago could only be imagined. 
Since the launch of the iPhone and app store brought smartphones into mainstream consumer culture, adoption and usage skyrocketed to the point where it became clear that mobile applications were a viable way to make everyday purchases. As of 2020, 56% of the U.S. population used a mobile payment application for an in-store purchase, with that number expected to increase by 25% by 2025.  
There is no arguing we live in an age of phone dependence, but that doesn't mean that it's too late to alter course and take back freedom from our phones. There are a growing number of examples that exist today where sports venues have implemented technology solutions that aim to create truly "hands-free" experiences for fans, including Wicket's.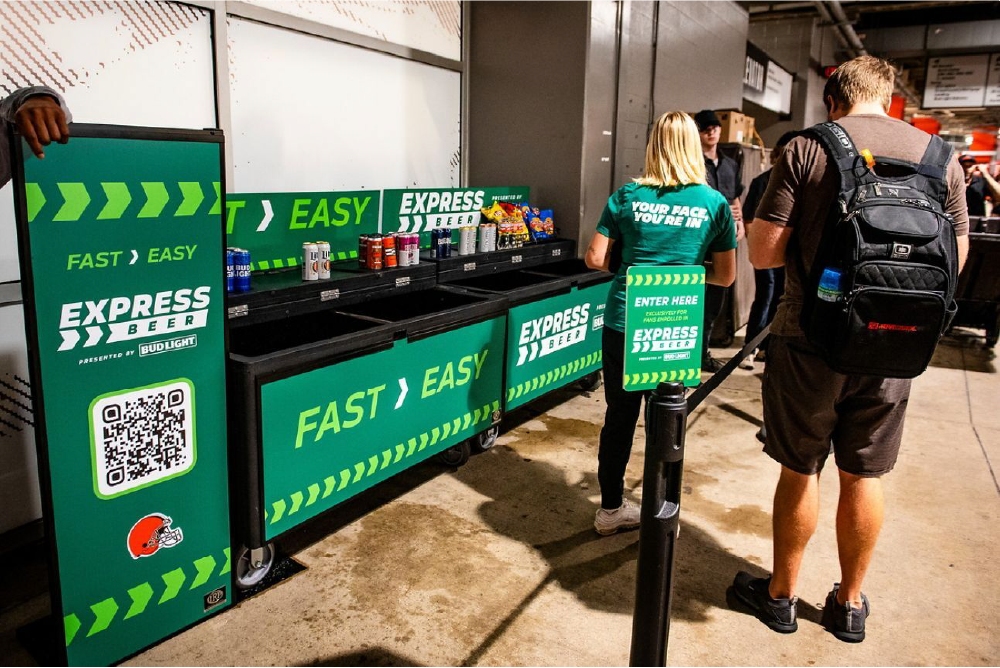 Any given weekend at Cleveland Browns stadium, enrolled fans can breeze through an Express Entry lane, purchase some Michelob Ultra's and snacks in seconds at Express Beer, and gain entry to their premium club seats without ever having to pull out a phone – or even a wallet. Now THAT is fan freedom.
It's time to go back to our roots, and to take the phone out of the fan experience. It's time to be more like Mark.