Wicket technology streamlines the guest experience, from biometric check-in to VIP management to local screen content management. Our total solution ensures your guests return for their visits and increases operational security.
Touchless Check-in and Hotel Management
With so many options for travel, creating positive, long-lasting impressions on guests has never been more critical for the hospitality industry. Personalized services and packages, VIP programs that reward returning guests, and excellent service are just some of the items that charm guests and increase the likelihood of recurring customers. The dynamic movement of back-of-the-house workers, the security considerations required for hosting large-scale events, and employee accountability, can make providing these personalized experiences challenging.
The Wicket Hospitality Solution is built to address these core issues, including:
Facial Authentication check-in, increasing speed, convenience, and safety for guests, while minimizing the need for staff

Access Control for sensitive and exclusive areas such as gyms, lounge bars, pools, and more for a better guest experience

Back-of-the-house access control, improving accountability and staff experience

Remote management of digital displays for internal and external communications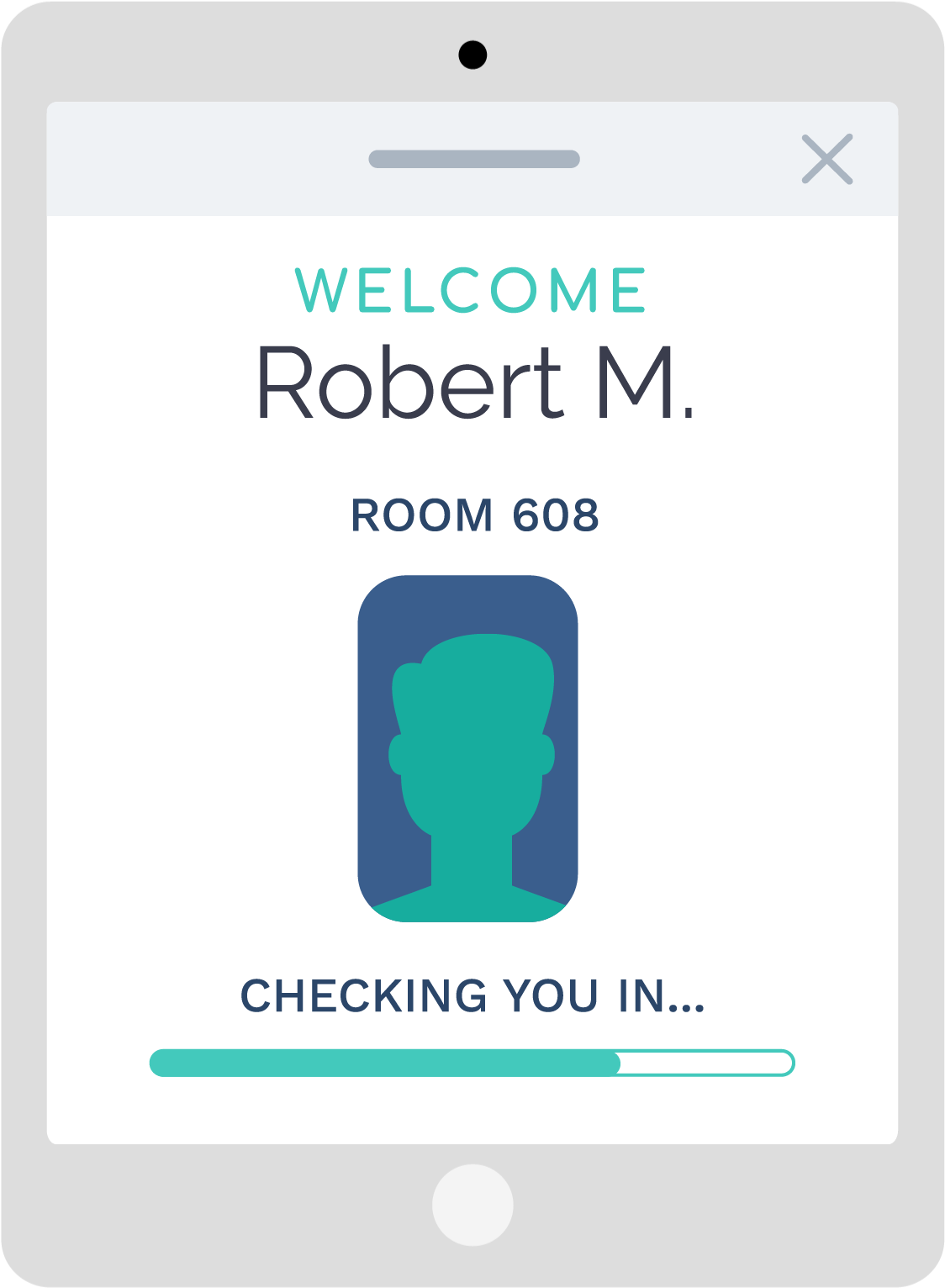 Why Wicket for Hotel Experiences?
Our proprietary software products are built to work seamlessly with your existing hardware, creating a safer, faster, and unique experience that reduces employee lift, impresses guests, and increases operational accountability.

With our Facial Authentication algorithm, your guests, VIPs, and employees can safely pair their IDs and credentials with their face. Allowing quick and easy check-in and check-out and secure and controlled access to restricted areas, ensure your guests and VIPs have the best experience at your hotel.

Use our intuitive web-based content management system to push content to digital displays, whether a single screen or an entire network. Remotely create, manage, and schedule in advance content such as Internal or external news, a menu at the bar or restaurant, or a lobby screen for guests.
Designed to work around occlusions. 100% Opt-in: consent is always required for use of our FR software.
Use as single-factor authentication or two-factor to increase security and protect sensitive areas.
Effortless installation: already integrated into access hardware and software, and able to layer on top of existing hardware.

Simple and easy remote management and customization of thresholds and alerting.
Want to see how Wicket could improve your guest expereince?
Fill out the form and find out how we can help you.
Check Out Some of Our Resources
Not ready to upgrade your hotel just yet? Have a read of some of our resources to find out ways to improve your guest-experience and safety using facial authentication.