Wicket Density allows you to understand how many people are in any given area, with customizable thresholds to send specific alerts for areas that have surpassed the crowd limit.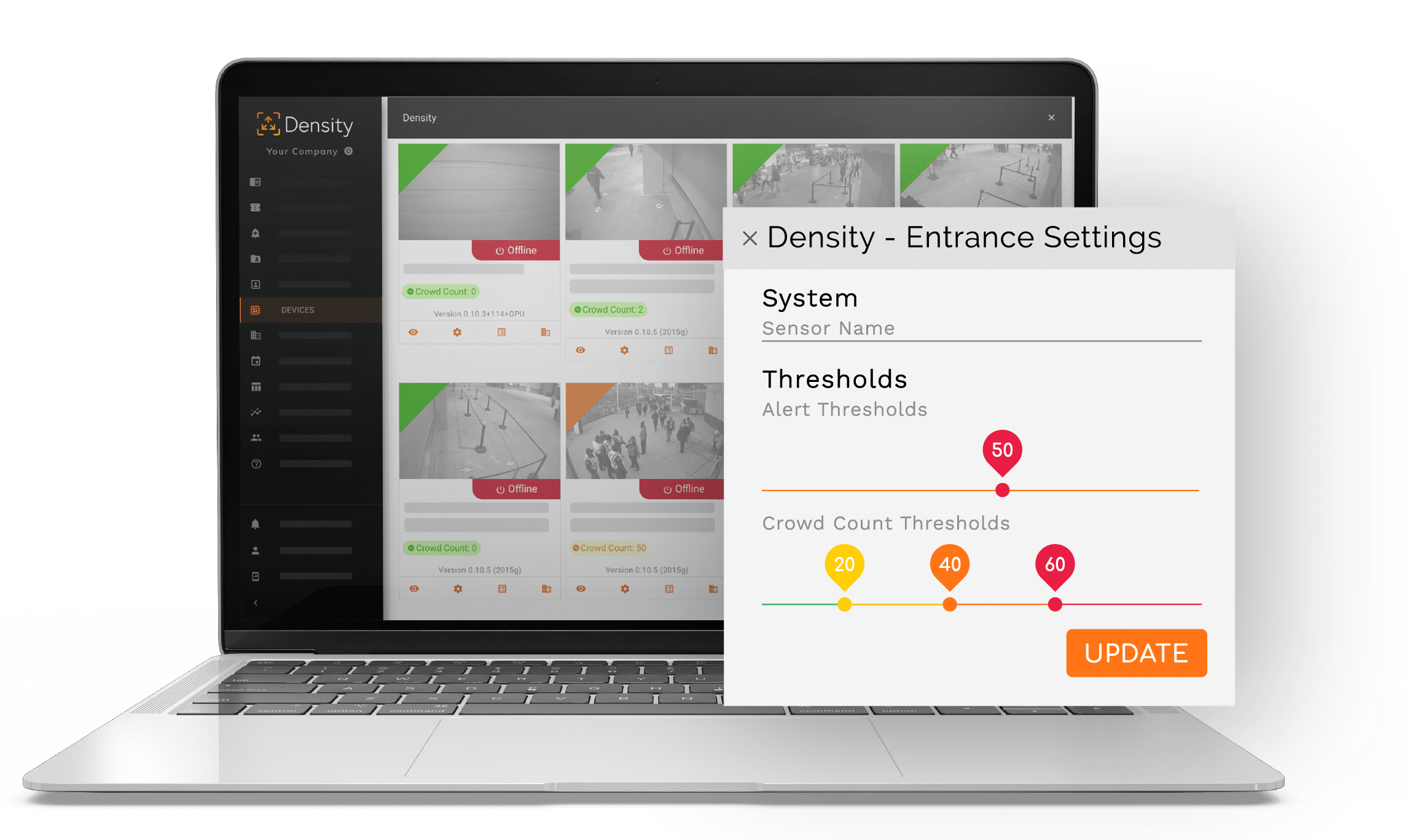 Determine the crowd density in any area

Overcrowding thresholds that trigger alerts to designated staff when reached

Time-boxed manageable thresholds that allow you to adjust alerts depending on the time of day

Built-in reporting with actionable overcrowding and bottleneck insights

Easy, web-based mechanism to manage location thresholds remotely
Reduce and prevent overcrowding and lines at frequently congested areas

Gather data to determine where bottlenecks are and improve spatial flow

Ensure compliance regulations are being met by your employees

Security or operations personnel can set limits on crowds and receive alerts when thresholds are exceeded, enabling them to respond quickly and appropriately if crowds surpass limits.
Remotely manage, troubleshoot, and configure your Density sensors. By drawing and segmenting zones, you can determine which areas Density sensors analyze.

Our built-in analytics tool shows live Density and Crowd Limit data per property and per event, with the option to generate downloadable reports.

Count the number of people in any given space to determine crowd density for immediate response, and learn where your facility overcrowds.

With crowd density data, minimize bottlenecks, reducing check-out times and wait-time to enable guest spend.

Set low thresholds in sensitive areas to ensure security personnel receive alerts when unwelcome visitors enter the location.

Use time-boxed thresholds to boost security at various time segments, when your employees and other guests aren't expected.

To learn more about Density and other software offerings, click below.