Wicket Access delivers facial authentication and contactless entry using proprietary computer vision technology to allow modern, secure access management for guests, staff, and unknown persons.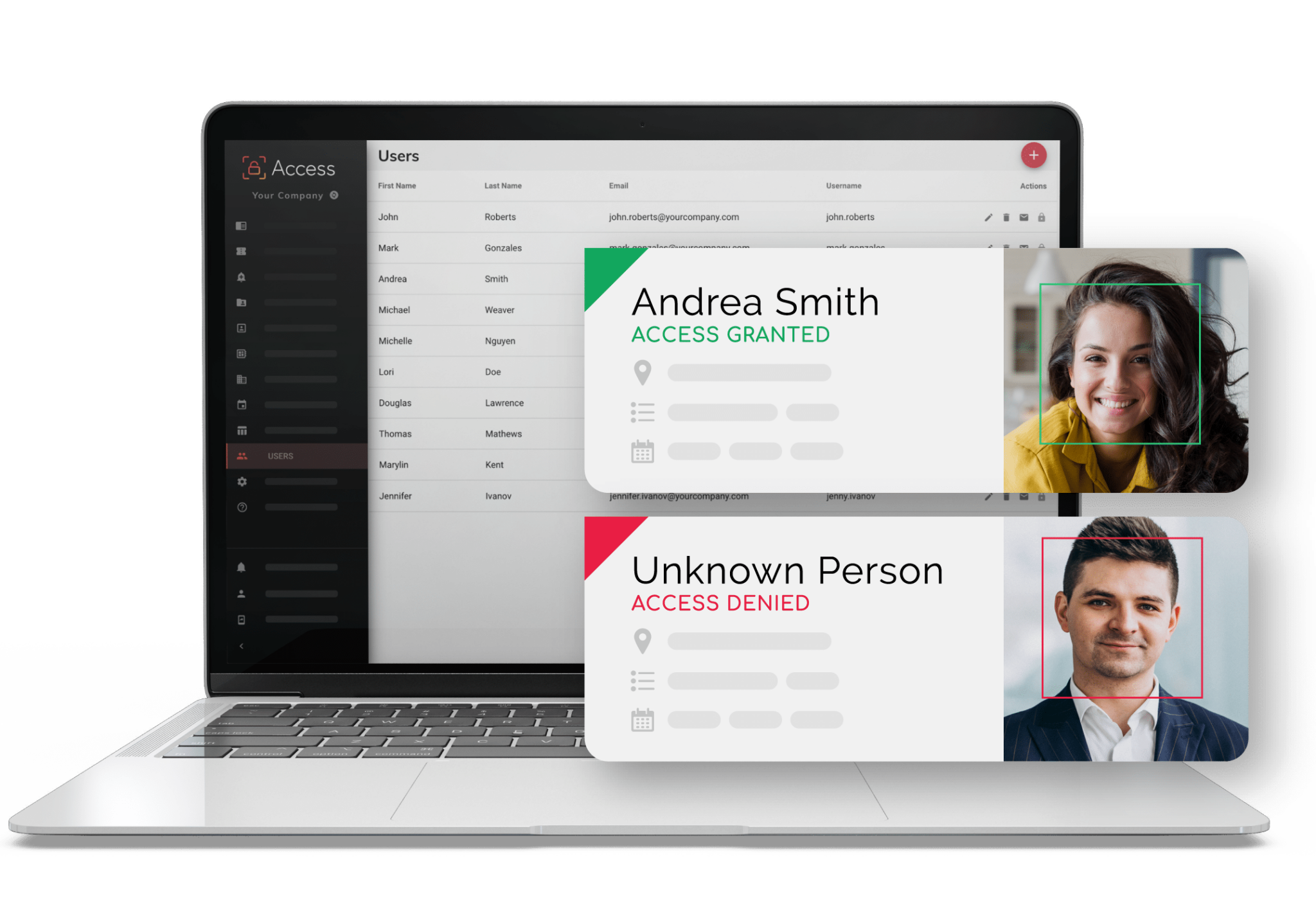 Fast decision-time of sub-1 second allows gait-speed entry

Effective with face masks, hats, and facial hair

Real-time, remote monitoring with with customizable mobile alerting to appropriate staff

Safe and secure data storage of all lists, which are fully owned by customers
Eliminate the risk of piggybacking and the misuse or loss of IDs.
Secure sensitive areas, physical or digital, that need extra protection.
Create a cleaner, safer method of entry that minimizes unnecessary contact.
Manage your entry points remotely with our mobile app. Security or operations personnel can receive personalized alerts when your most important guests arrive.

Remotely manage all of your Wicket Access Sensors to view and configure your individual devices, update approval lists and properties, and troubleshoot issues.

Our built-in analytics tool shows live success data per property and per event, with the option to generate downloadable reports.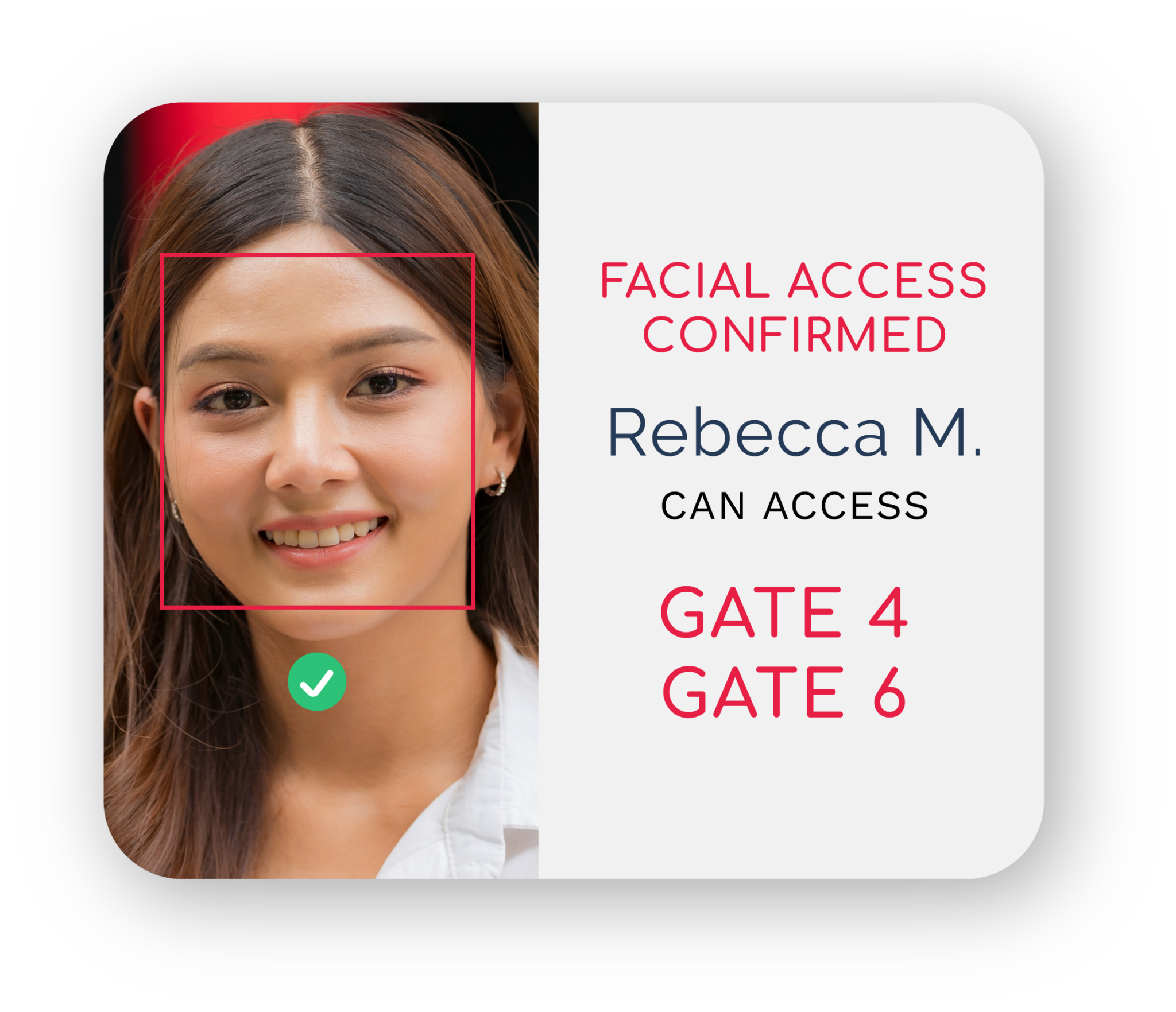 Add people to lists either through manual or bulk import.

Request photos from users via an email that takes them to a Submit Selfie page.

Users opt in, take a selfie, upload it, and they're set!

Fans can safely pair their tickets and IDs with their face, allowing them to seamlessly move through the venue.

Facial authentication at doors, gates, turnstiles, allow entry to people on the access list and keep out individuals who are not.

Allow guests to have access to the building only when they're expected, with easy and frictionless access.

Send alerts to staff when VIPs enter the building to provide your most important guests a white-glove treatment.

Supplement existing solutions with more secure facial factor to restrict access to especially sensitive areas.

Guests can pair their IDs and credit cards with their face for speedy and convenient purchase at stores and concessions.

To learn more about Access and our other software offerings, click below.